Red Apple iPhone SE 128GB . , £40.00 per month therafter. No Upfront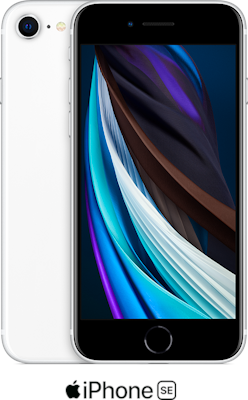 White Apple iPhone SE 128GB . , £40.00 per month therafter. No Upfront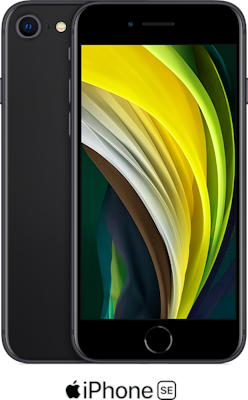 Black Apple iPhone SE 128GB . , £40.00 per month therafter. No Upfront
Last update was on: May 12, 2021 05:51
---
Three Advanced Unlimited Data
Apple iPhone SE 128GB
Apple iPhone SE (2020) has an advanced camera system with A13 Bionic which brings Portrait mode, which artfully blurs the background to put the focus on the subject. iPhone SE lets you watch up to 13 hours of video on a single charge.

Three Advanced Plans
All current Three Plans are Advanced Plans with a range of extra perks like Go Roam global roaming and Go Binge for unlimited media streaming.
My3 App
Manage your Three contract from your phone with with the My3 app.
RPI Increases
Every year mobile phone networks increase their prices in line with the RPI rate of inflation each year. Most networks do this, based on the official RPI figure published in February each year.
Out-of-bundle charges and add-on fees are not affected. The RPI is published in February, and is usually applied to bills around April each year. The RPI rate for 2020 is 2.7%.
Order online, pick up in store
Can't sit in all day to accept your phone delivery but don't want to pay extra by buying in store? There is an answer! Now you can order online through iPhonestockchecker to take advantage of the best prices and online exclusived that we offer and collect it from your local Three store the next day!
Apple iPhone SE Accessories
The links on this page are generated by Amazon Associates. Store-3 may earn commission from products you discover and purchase from this page.